Michael Kors Very Hollywood, Michael Kors Interview
Exclusive! Michael Kors Talks Fragrance and the Future
Last week, clothing and fragrance designer Michael Kors (and how could I forget Project Runway judge too) made a trip across the pond not only to visit his new Bond Street store, but to also make an appearance and sign bottles of his brand-new ultra-glamorous fragrance called Very Hollywood (which sells for £48 - £68).
The scent is both flowery and fruity as it contains notes of gardenia, ylang ylang, orris, bergamot, vetiver, white moss, mandarin, black current leaves, pink grapefruit, raspberry and a touch of amber for soul. It was inspired by the high end glamour of Hollywood including the red carpet, decadent jewels, gorgeous clothing and specifically The Beverly Hills Hotel.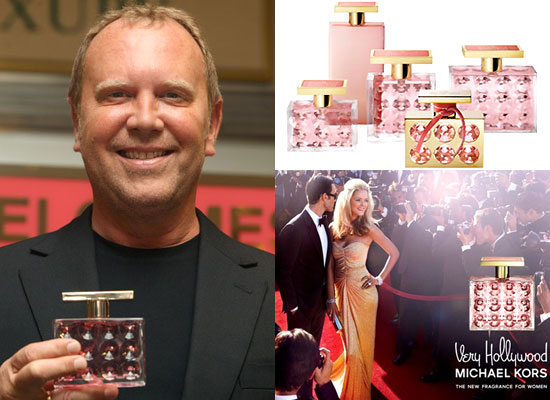 The bottle resembles flashbulbs from the old-style cameras (think paparazzi) and overall, I'd say it's surprisingly more wearable and lighter than his original Michael fragrance from 2000. To read about my exclusive interview where Mr. Kors talks to me about the famous faces that inspired Very Hollywood and what we can expect to see next from him, just, read more.
Was there one star that influenced you to create your latest fragrance?
It wasn't just one person. I'd say i's a combination of the old Hollywood glamour of Elizabeth Taylor and Grace Kelly fused with the modernity of Jennifer Lopez and Angelina Jolie.
Where do you get your scent inspirations from?
I like a white floral so we played with right mix to make this one special. The gardenia infused with jasmine, and topped off with white moss makes it sparkle.
What can we expect to see next from Michael Kors Beauty?
We worked so hard to make VERY HOLLYWOOD right that I am committed to see it through, but I have a feeling I might get another need to take another aural journey in the ISLAND destination series.