Milan Fashion Week Schedule Changing not Impressing Anna Wintour
Fab Flash: Drama Surrounds Milan Fashion Week Schedule
You've got to feel a bit of sympathy for Milan Fashion Week this season as it's the latest international showcase to be squeezed in to a few days. Last year, it was London who was being pushed out by New York and for the Autumn 2010 shows (which kick off today) Milan is scheduled to take place over a very hectic three days.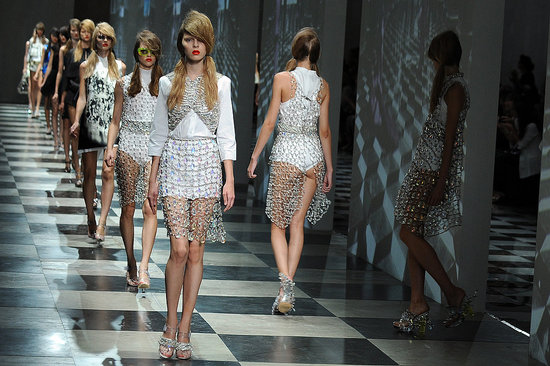 Italian giants Prada and Fendi have solved the problem by staging their shows at either end of the week to extend the whole event to five days (from 25th February to 1st March). Mario Boselli, head of the Italian Chamber of Fashion, told WWD, "We should all be grateful to [Prada and Fendi]. Good sense eventually prevailed."
To find out about Anna Wintour's plans just, read more.
However, it seems one editor isn't exactly grateful as Anna Wintour is still keeping her visit to the fashion capital very short. She reportedly plans to be in Milan from February 26th through 28th due to commitments in Paris and her plans to attend the Oscars on 7th March.
Boselli said to the Daily Telegraph, "She wants designers to schedule their shows during these three days. It has bad consequences for many, many people involved in the shows, from stylists to models to hairdressers. She's welcome in Milan but if she only comes for a fleeting visit, perhaps it would be better is she stayed at home." Do you think that Anna should be more focused on the shows, or should designers be more considerate to editors needs?