Milla Jovovich Predicted Mass Mayhem at Isabel Marant For H&M
Milla Jovovich Predicted Mass Mayhem at Isabel Marant For H&M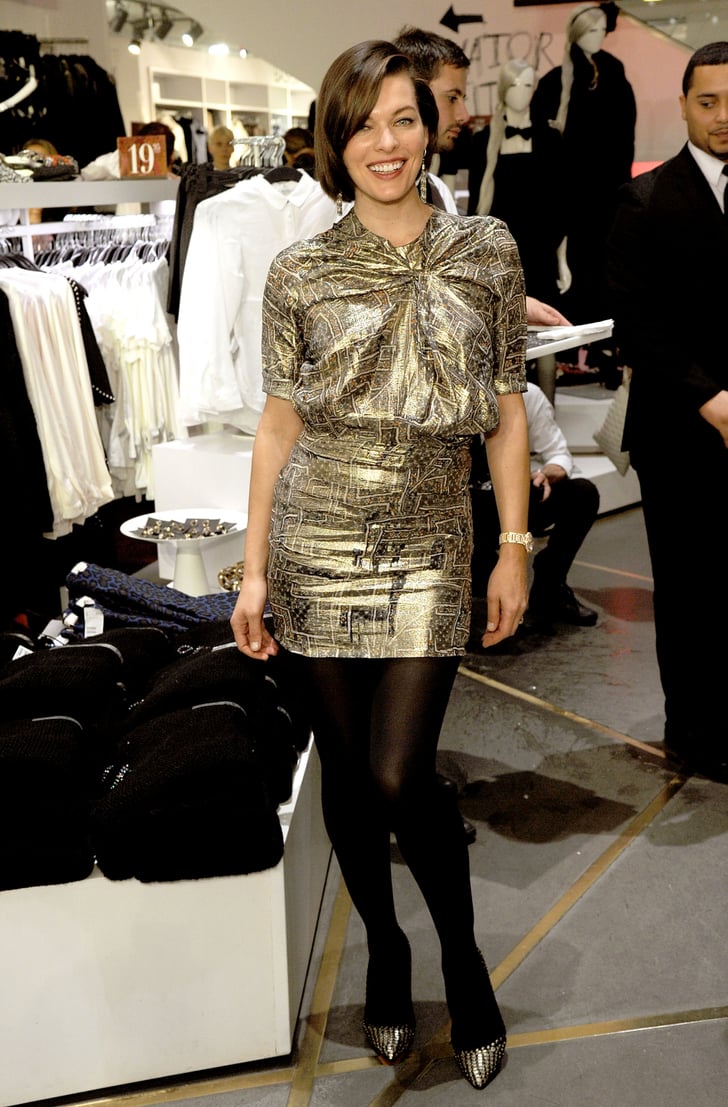 From hosting her recent store opening in LA to starring in her campaigns for almost a decade, Milla Jovovich can claim more than a passing friendship with Isabel Marant. So who more appropriate to dish on the collection on the eve of its opening to the public? (It's almost totally sold out. We know. We feel your pain.) Read on to see what the charming beauty said of her designer pal yesterday.
POPSUGAR: When did you first hear about Isabel Marant?
Milla Jovovich: Definitely, I would say, at least eight years ago. When she first came out, probably between eight and 10 years ago, yeah, and a lot of my friends were wearing her stuff, and she had a small boutique, and that's where I discovered her, and then I launched her first campaign, her big campaign.
PS: So what did it mean for you, then, to be a part of the campaign for the H&M collaboration?
MJ: I just feel like it's a monumental campaign. For H&M to choose Isabel is so perfect, so it's like, oh my god, this is going to cause — I don't even know. There's going to be an obstruction of traffic, like we're rebuilding the Golden Gate Bridge or something. People are going to be angry, there's going to be so much traffic tomorrow, and it's going to be, like, women killing each other and ripping things, but it's going to be fun. I hope somebody comes and documents the whole thing.
PS: Everyone's so excited about the collaboration. Obviously you're wearing some of the pieces, but what ones do you really love in the collection?
MJ: I love all the chunky, cable-knit sweaters. I love all the gold lamé. I love that little dress, the little Victorian pieces. And I love mixing all those different textures together. That's what I love about Isabel. You can take a chunky, ethnic type of cardigan and mix it with a little Victorian minidress and a gold lamé scarf. And that's what makes Isabel herself, because that's what she would do. She mixes so many different fabrics and textures, and I think that's what makes her so special. And the stuff is so interchangeable.
PS: Is there a piece of Isabel's that you could say is your favourite? The one you wear the most over the years?
MJ: Her coats, for sure. I've got different generations of her coats. I always compare the coats from five years ago to the coats now. Like the Chinese, 1970s prison uniform to the last emperor, like, when he was in prison in China. I don't know. I feel like that's not a great reference, but for me, I love it. It really makes me feel like doing tai chi. I just think she coined the oversize grandpa coat and made it chic and elegant. It's not overt, which I love. She took sexuality and made it subtle, hidden, beneath these layers. But I think guys that get it, love it. And for the most part, it's like girls dressing for other girls.