Millie Mackintosh for Nails Inc at London Fashion Week
What Gets You Most Excited About London Fashion Week?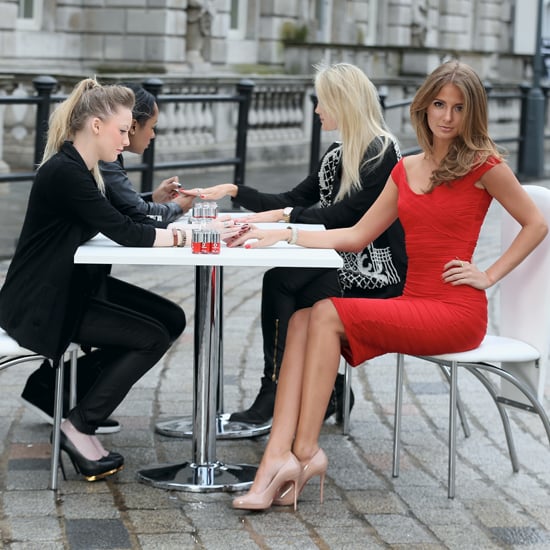 Get excited because tomorrow is the official kick off of London Fashion Week. Now that New York Fashion Week is beginning to wind down, we can take a deep breath and prepare ourselves for more quirky, out of the box designs that London is renown for. Along with the sneak preview of the clothing collections, I personally love the avant garde beauty looks that emerge from backstage along with the fabulous street style and people watching in the front rows. And how fun is this new nail varnish created by Nails Inc for Vodafone for London Fashion Week that Millie Mackintosh is modeling at Somerset House? Apparently you can buy it in a vending machine at the entrance to the tents. Stay updated here for schedules and news about the week and vote below to let me know what you most look forward to.