Minx Nail Art at Home From Designer Charlie Le Mindu
Manicure Monday: Slither Home With These Haute Minx Nails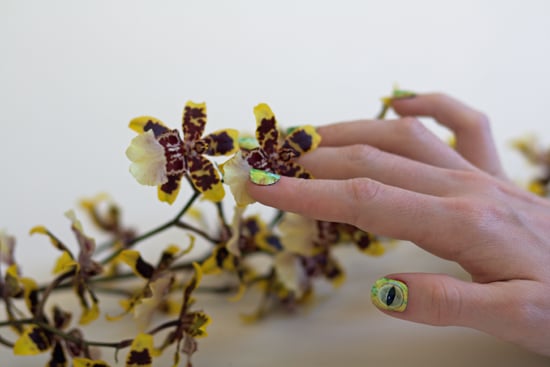 Minx is known for pushing boundaries and coming out with some of the most stunning shapes and patterns around, but their appliques for avant garde designer Charlie Le Mindu's show are delightfully outrageous. To see them up close and find out what it takes to wear them yourself, just keep reading.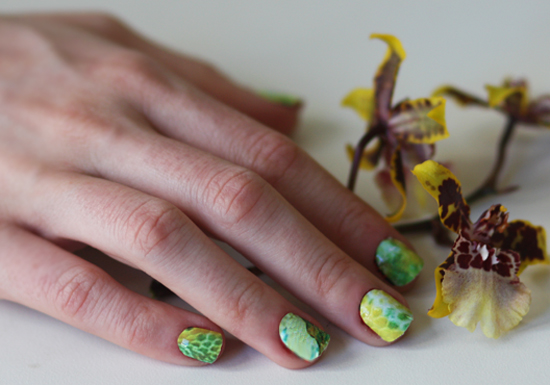 Most of the time when Minx creates something for a designer, it's a one off, and you'd be hard pressed to find a way to re-create their effects, even if you went into a salon that sells Minxes. Not so with Mr. Le Mindu's nails, however, which are not only available online in all their wild glory, but also made to be done on your own. They're the rare example of runway nail art you can put on without a hassle. Of the patterns available, the Minx Limited Edition Charlie Le Mindu Snakes pattern ($30) is the most remarkable. It looks just like a winding albino boa constrictor, complete with staring serpentine eye for your thumbnail that's very Eye of Sauron.
It's unique, but the colors are actually very wearable, they were super easy to apply, and they're sexy, too. Perfect for wearing when you want to feel a little cold-blooded.