Miranda Kerr Reveals Her Most Memorable Style Moment of All Time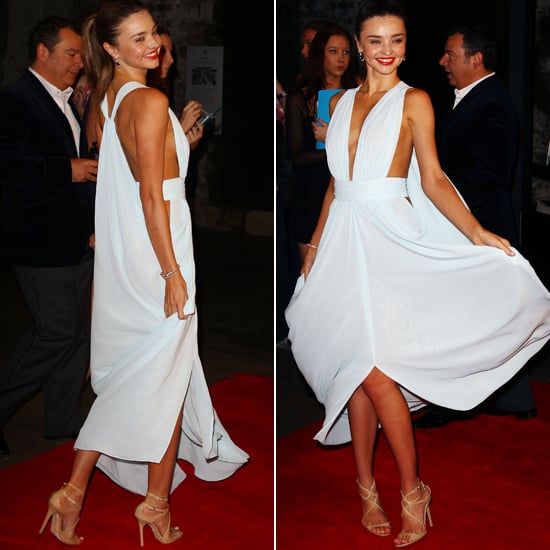 You'd think it would be difficult for an internationally known style setter like Miranda Kerr to pick just one favorite fashion moment, but you'd be wrong. Last week at an event for Stuart Weitzman's 5050 boot, Kerr told us that one of her most memorable outfits was the dress she wore when InStyle Australia awarded her with a very high honour just last year.
"In Australia, I won an award for Woman of the Year for my skin care line, Kora Organics, and I wore this dress," she said. "It was like a light blue, almost white color, and it had a low back, and I had Bulgari earrings, and it was beautiful."
The dress, created by Australian designer Carla Zampatti, was so beautiful that we actually made a video featuring it just last year.
Kerr also told us about another special outfit — what her son Flynn wants to be for Halloween.
"I was asking him today what he wanted to be, and he said he wanted to be Superman," she said. "I thought that was pretty cute; he can have his little cape. I said, 'You can be SuperFlynn!'"