Mischa Barton, Victoria Beckham, Stylish,
Fab Blab: Mischa Barton on Victoria Beckham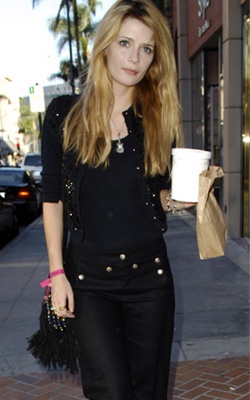 Jordan has never been a particularly big fan of Victoria Beckham so I bet she had a little chuckle to herself this morning when she read the newspaper following reports that Mischa Barton is not exactly impressed by Victoria Beckham's style.
Speaking to The Sun Mischa stated, "Posh doesn't strike me as particularly stylish. I don't think she's a good example of British style at all."
She also went on to explain her own style adding, "I don't dress for anybody else, and I think the reason people like my style is that I do my own thing."
I'm not sure why Mischa has suddenly decided to attack Victoria and there are no reports of a comeback just yet but Ms Beckham always leaves people divided. What do you think of Mischa's comments, do you agree?


BigPicturesPhoto.com