Missoni to Decorate Residential Building
Would You Be Interested in Buying a Designer Flat?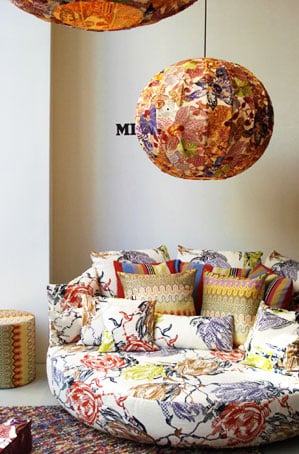 Missoni is moving from clothing, accessories, home decor, and hotels into designing the first residential building in the world. The Italian luxury brand has collaborated with Century Properties to decorate the inside of a condominium building in Manila, Philippines. The name of the building along with the number of units has yet to be revealed; however, Century Property's managing director, Robbie Antonio, released a statement saying:
"Century Properties is at the cusp of launching its collaboration with Missoni to build the first residential building by Missoni Home in the world. This is a testament to Missoni's strong belief in the prospects of the Philippines and the strength of our firm. With this collaboration, we are further pushing the boundaries of Philippines and global real estate alike."
As I'm sure you've figured out by now, Missoni is one of my all-time favourite brands. Their bright patterns and fun colours always make me smile. We already know that Rachel Zoe has a house decorated in Missoni Home, but would you want that, too?