Models to Showcase British Fashion at Olympics Closing Ceremony
Kate, Naomi and Rosie to Showcase British Fashion at Olympics Closing Ceremony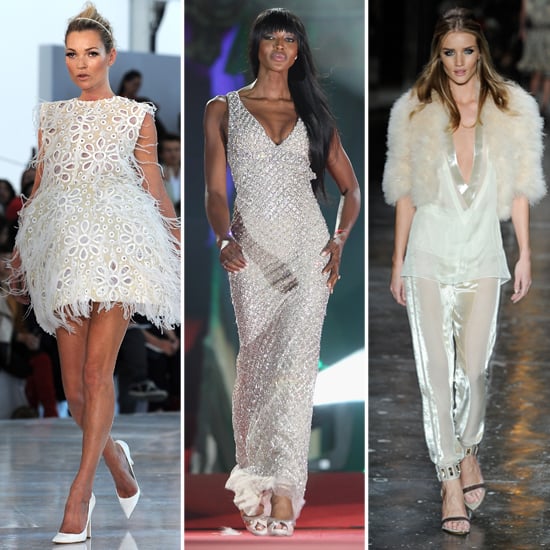 Rumour has it Britain's modelling greats Kate Moss, Naomi Campbell and Rosie Huntington-Whiteley will take part in an event to show off the wonders of British fashion at the Olympics Closing Ceremony this August. They will showcase outfits by designers such as Alexander McQueen and Vivienne Westwood during a ­music show on August 12. A source said:
"Organisers wanted the best of British — and that's exactly what they've got. The models were all keen to take part because it will be such a memorable event. British style is known around the world for innovation and creativity, so it's right that it will be celebrated as part of the show — it will look amazing."
The closing ceremony of the 2012 Olympics in London is called A Symphony of British Music and will include tracks from classical composers like Edward Elgar right up to contemporary pop stars such as Adele. Take That's stage show mastermind Kim Gavin is creative director and choreographer for the ceremony, which will also include Sir Paul McCartney. Are you excited to see Kate, Naomi and Rosie on one catwalk together at the show?