Multi Coloured Leggings by Black Milk
Love it or Hate it: Black Milk Lollipop Leggings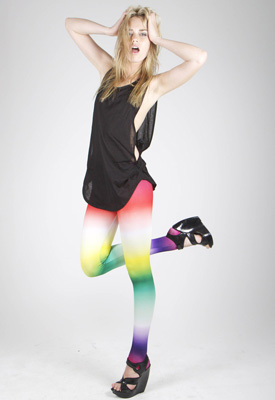 It's no secret that I love leggings. I have many pairs in different shades, colours and fabrics and am rarely seen in anything else! Black Milk have taken leggings to the next level with so many different colours and patterns.
This multi coloured pair ($80/about £50) have caught my eye and are a great way to add colour to a Winter wardrobe. It could be too much though and I'm concerned that they might not be that flattering.
I like them, but I know they won't be to everybody's taste, so tell me – do you love or hate these leggings?