Naeem Khan on Lady Gaga's Style, His Gorgeous New Faux Fur Line, and Holiday Wish List
Naeem Khan on Lady Gaga's Style, His Gorgeous New Faux Fur Line, and Holiday Wish List
Naeem Khan's gorgeous gowns have been spotted all over the red carpet, and we're sure you can see why. His designs are always beautiful, flattering, and impeccably made. Lucky for us, there's more reason to love him now that he just released his new Timeless Naeem Khan faux fur collection in collaboration with HSN today. We've seen the collection in person, and believe us, each piece exudes luxe — without a guilty conscience. That said, we chatted with the designer to talk about his new line, what he thought about Lady Gaga wearing his beautiful dress, and what's on the top of his holiday wish list. Hint: it has something to do with watches, wine, and traveling.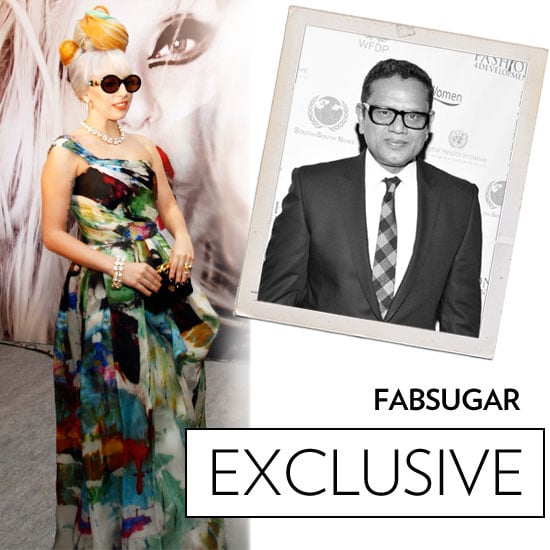 FabSugar: Tell us about the new Timeless faux fur collection.
Naeem Khan: Hollywood glamour was my inspiration. I just wanted to design something timeless, hence the name of the collection, and clean. The fur itself is really tremendous because it's the only fur that is actually woven and not knitted. A lot of the fake fur you see are coming from China and they're knitted. This collection is made in France and it's totally luxurious.
FS: What celebrities did you have in mind when creating the collection?
NK: It's not just one celebrity I had in mind but I was thinking about old Greta Garbo. When you look at her things, some of her coats were so luxurious with their oversized shape and collars. It's very glamorous and what you think of Hollywood in the '40s and '50s.
FS: Lady Gaga looked amazing in your dress at the New Delhi press conference. What was your reaction when you saw her wearing your gown?
NK: She looked like music royalty. It was so fantastic to see Lady Gaga, who is so talented and out there in her way of styling, to choose something so elegant and give a whole twist to her being. It shows you that Lady Gaga has so many shapes to herself. She looked so chic; she looked like Audrey Hepburn.
Naeem on his holiday wish list, celebs he wants to dress, and partywear dressing tips.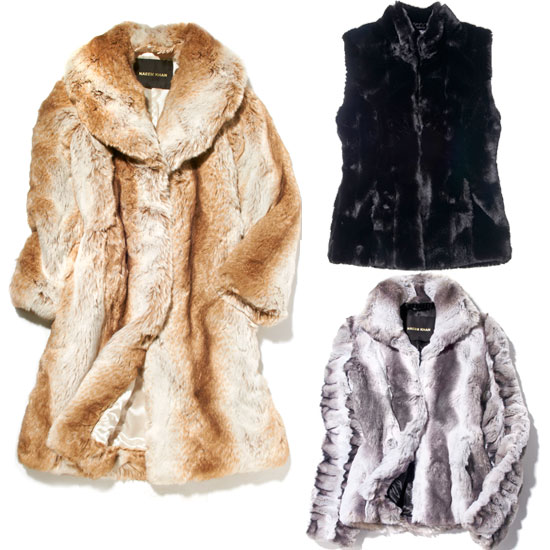 FS: Name three celebrities you would like to see wearing your designs.
NK: I would love to see Angelina Jolie wear my clothes more and also Jennifer Lopez. Penelope Cruz as well; she's so chic and I would like to see her wearing more of my designs.
FS: What gifts do you like to give and receive during the holidays?
NK: Right now, I would love to give all of my girlfriends the fur vests from my collection, I love them! Also, sometimes I design special tops that I give my friends for the holidays. For family, it's a whole different thing. I've been married for over 30 years so it has to be practical. I just bought my wife a new car. I like watches, holiday trips to fabulous places, and wine. I'm also a big car person so half the intention of buying my wife a new car was so I can drive it.
FS: Tell us your top holiday dressing tip.
NK: Holiday dressing should be fun and glamorous. It doesn't have to be expensive, you can find a great dress at Topshop or H&M and just jazz it up with shine and fur.

Source: Naeem Khan on Lady Gaga's Style, His Gorgeous New Faux Fur Line, and Holiday Wish List