Naomi Campbell is Accused of Punching ABC Photographer 2010-04-22 08:29:18
Fab Flash: Naomi Campbell is Accused of Assault... Again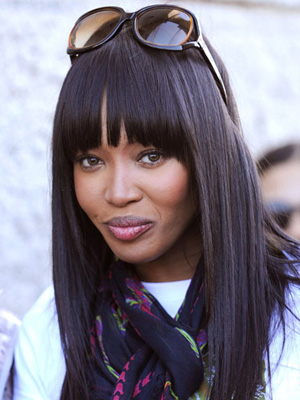 Naomi Campbell has landed herself in hot water this afternoon as she has yet again been accused of assault. The incident is alleged to have happened when she was being interviewed by ABC about allegations that she was given a 'blood diamond' by Liberia's former leader Charles Taylor.
According to Us Weekly she said, "I didn't receive a blood diamond and I'm not going to speak about that," before storming off and punching the camera in the producer's hands.
Naomi's people have so far refused to comment on the situation. The model was reported to have punched her driver earlier this year, although the charges were later dropped.
The news comes in the middle of a political scandal surrounding Charles. Rumour has it that Naomi refused to be interviewed by the Special Court of Sierra Leone in regard to him. You can see the interview with Naomi here where she turns away from the interviewer. Do you think Naomi is guilty this time?