Naomi Campbell Appears in Court to Testify About Blood Diamonds
Fab Flash: Naomi Campbell Testifies Today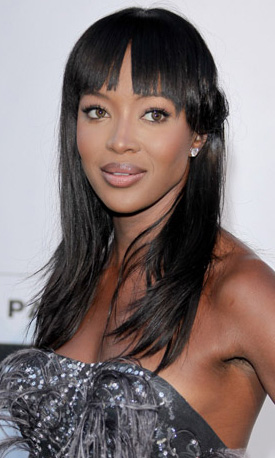 Despite refusing to talk about her connection with Charles Taylor in an interview, Naomi Campbell has today appeared in court to be questioned about a supposed blood diamond. The supermodel is reported to have been given an uncut diamond by the former Liberian leader at a dinner hosted by Nelson Mandela.
After swearing on a bible, Naomi confessed that she'd been given a few "dirty-looking" stones by Taylor. She is appearing in The Hague and commented, "I saw a few stones, they were very small, dirty-looking stones." She was then asked how she knew they were diamonds and said, "I don't know, because they were in a jewellery box."
The so-called "blood diamonds" are used to fund violence and are mined in areas controlled by rebel armies. Mia Farrow claims that Naomi told her she had been given uncut gemstones after the dinner. The model was reluctant to appear in court and had to be subpoenaed. She later told Oprah that she didn't want to be involved in Taylor's case because she feared for her safety if she did. The media are banned from showing photos of Naomi in the court building.