Naomi Campbell and The Face to Air in the UK
Naomi Campbell Prepares To Face Reality TV in the UK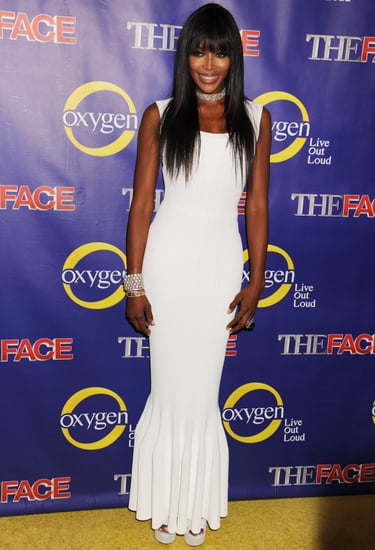 Not even a full season has passed in America, and already The Face, a reality television show about models competing for a contract as the face of a brand is set to air in the UK. In the US, the programme is hosted by Naomi Cambell, Coco Rocha and Karolina Kurkova, however so far Naomi is the only one signed for the UK version. The girls are broken down into three teams, each with an aforementioned mentor where they undergo all kinds of model-type challenges. The last one standing wins. Naomi said,

"I am looking for the ultimate model. It doesn't matter where you are from or who you are, The Face is about one thing. I'm looking for contestants who have the whole package — a beautiful face, great body, unique look, confidence, drive and passion, the ability to change and transform, a willingness to follow direction and above all, a strong work ethic. Bringing the show over from the US is a real honour and it's great to be working with Princess Productions and Shine TV. UK talent is world class, so I'm really looking forward to uncovering our next rising star. The show is a real insight into the modelling world — it's authentic and fast-paced."
Stay tuned as the show will run on Sky Living, however a pilot date has not yet been released. However, if you are a female model (aged 18 and over), you can apply to thefacecasting@princesstv.com for an audition. Will you set your DVR's to follow The Face?