Narciso Rodriguez Marries — and Jessica Alba Snaps All the Action!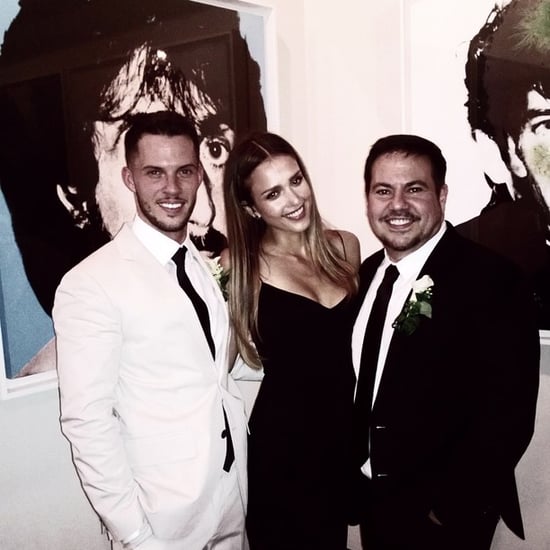 When Narciso Rodriguez and ad executive Thomas Tolan said "I do" this Saturday at New York's Gramercy Park Hotel, Jessica Alba snapped into action. Proving she's not only a stunning wedding guest, but also a stellar Instagrammer, Jessica — who joined other celebrity attendees, including Jessica Seinfeld and Brazilian actress Sonia Braga — documented the glamorous evening affair from her phone. As could be expected from the designer to the stars, Narciso, 53, looked positively dapper in his crisp black suit and calla lily boutonniere. Complementing the dashing groom, Thomas donned a slim white ensemble and guests kept to the minimalist tone with Jessica opting for a slinky dress and sleek tresses. Adding Twitter to her official list of duties, Jessica tweeted her congratulations to the newlyweds.

See more of her photos, here.

Jessica Seinfeld joined the actress and Narciso for a "Jessica sandwich."



Like a true pro, Jessica got a portrait of the newlyweds.



The actress got a shot with Sonia Braga on the hotel's rooftop.