Nathalie Emmanuel Shot by Rankin for Dune London
This Game of Thrones Star Gets a Fashion Makeover For Her Latest Campaign

Image Source: Rankin / The Full Service
Nathalie Emmanual, best known to most of us as Missandei in Game of Thrones, is dipping her toes into the world of fashion for a new campaign with British shoe label Dune. Shot in London by renowned photographer Rankin, the campaign sees Nathalie joining forces with British model Isaac Carew in a romantic film, which you can see a teaser of here.
We've long been obsessed with Nathalie's style, so it's no surprise she's been snapped up for this campaign, along with an edgy shoot with Rankin (above). Since her early days on Hollyoaks, she's been one to watch when it comes to her wardrobe. She attributes some of this to her sister, whom she frequently looks to for inspiration. "To be honest, my sister is the most stylish person I know. I basically copy everything she does. I have that little-sister syndrome when I just want to be like my big sister, still, even now, at my age!"
As for her intricate Game of Thrones costumes, one in particular holds a special place in Nathalie's heart. "I really like my culottes and leather crop top. Because they're really pretty but also really strong, like armour. And it was pretty comfortable, actually." She explains. Still, after long days on hot sets, it's no surprise her most frequently worn item of clothing is something a lot more practical: jeans! She may get dressed up for red carpet events, but clearly at the end of the day, she just wants to relax in her favourite denim.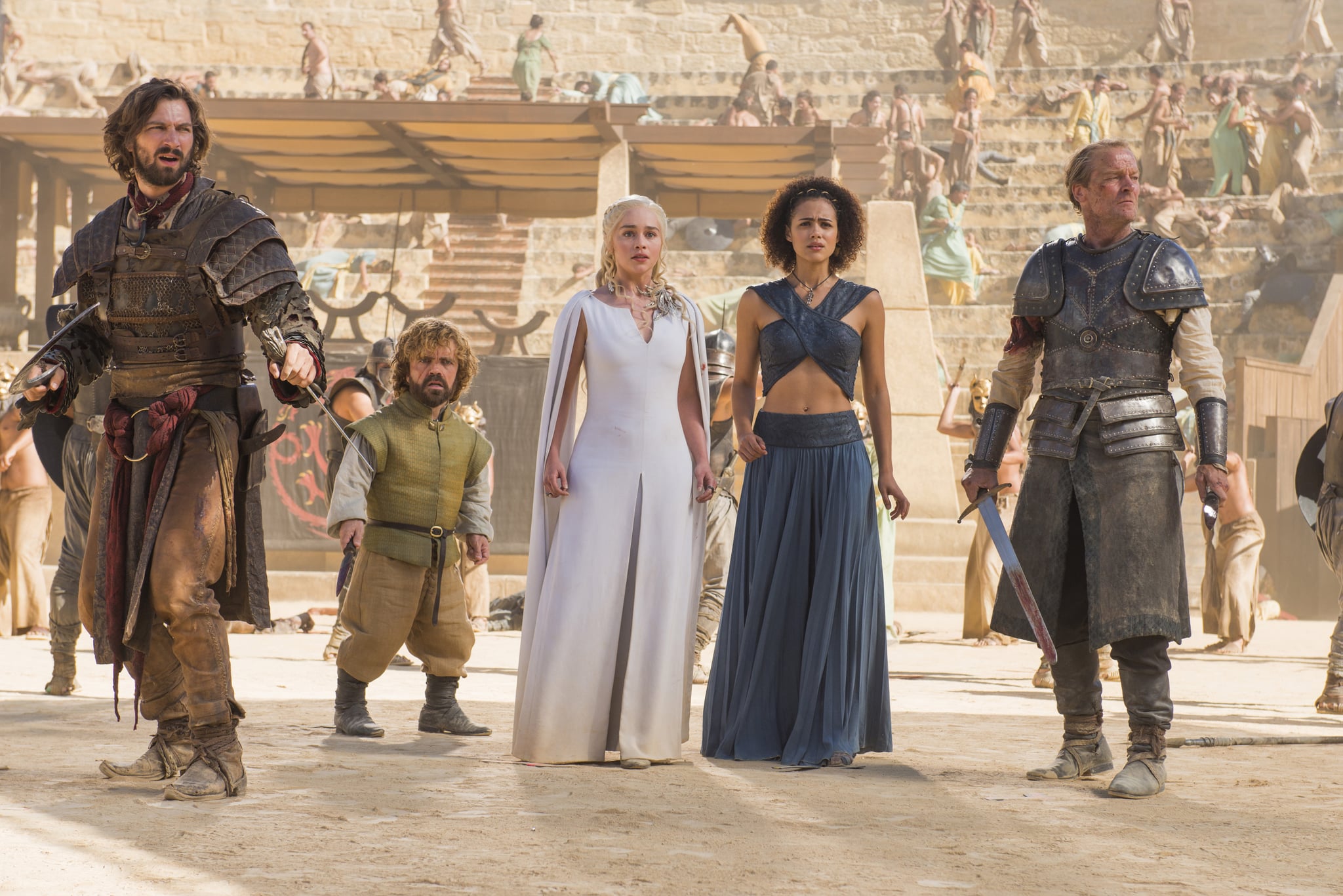 Image Source: HBO
Rankin had this to say about working with Nathalie on the shoot, "Having worked with Nathalie in the past, I knew the effortless charm and performance she would bring to the table. A jewel in our extended network of global acting talent, we were delighted to welcome her on-board and work with her again on this campaign for Dune created by The Full Service".
The Full Service is a creative agency founded by photographer Rankin. Working out of a London studio, it creates entire campaigns under one roof . . . from creative development and brand strategy to the in-house studio, production and postproduction facilities. Its new global campaign for shoe brand Dune, starring Game of Thrones actress Nathalie Emmanuel, is released on Feb. 15.