Navabi Beach Body Ready Campaign
This Campaign Is a Reminder That We're All Beach Body Ready, Just the Way We Are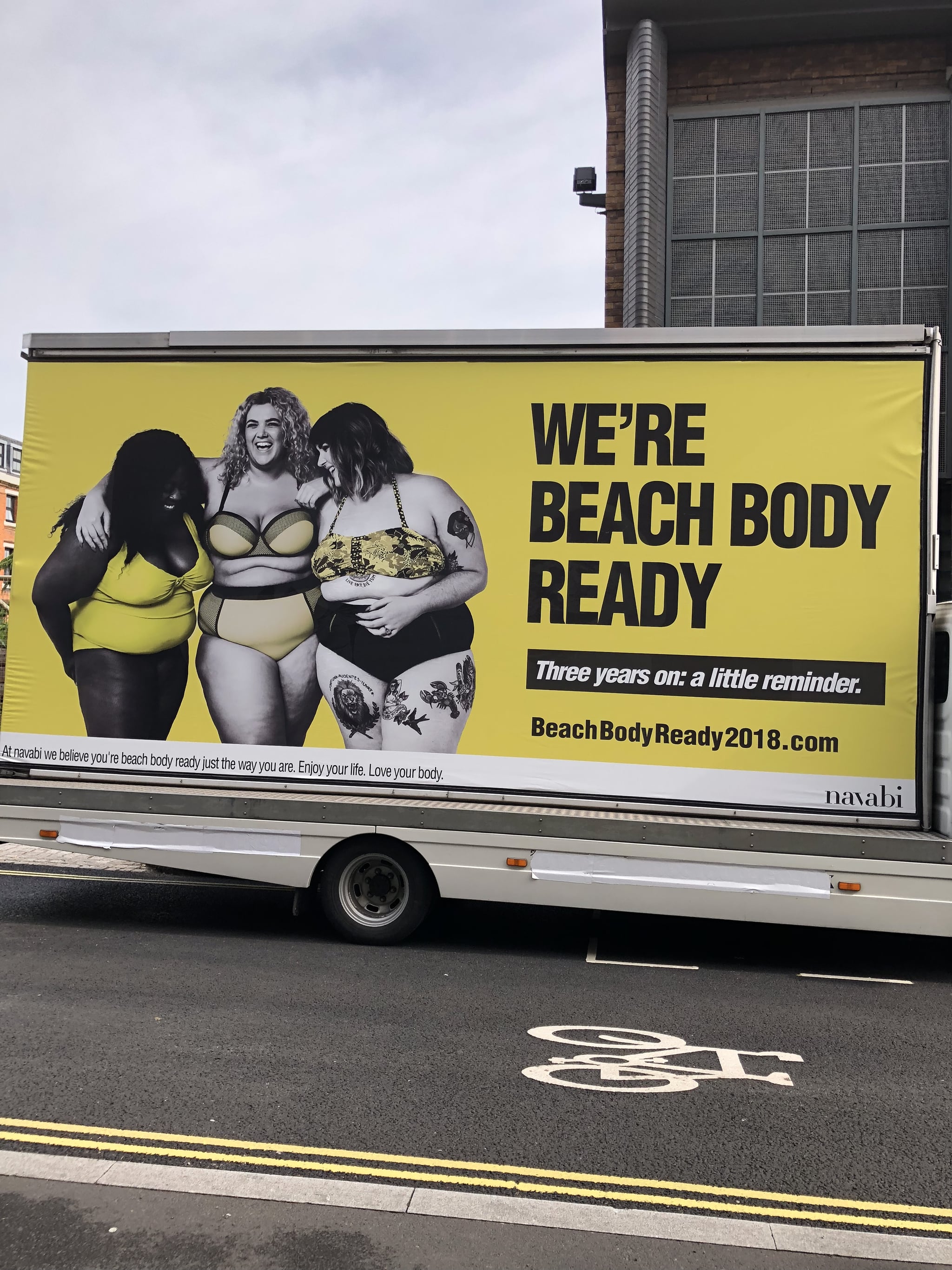 Remember that controversial Beach Body Ready campaign three years ago? Protein World's vibrant yellow beach body campaign was blasted across tubes, buses, and shopping centres and seemed to tell women that there was only one type of body that belonged on the beach. There was significant backlash to the campaign, which reinforced beauty standards on women that, frankly, we all thought we'd moved on from. Skip to 2018, and while we might not be there yet when it comes to body positivity and diversity, there are some pretty awesome brands out there making more positive statements.
Navabi, an online retailer stocking sizes 16+, has given the campaign a positive makeover by celebrating all women with its own beach body mobile billboard. The ad features three influencers — Bethany Rutter, Lauren Tallulah Smeets, and Stephanie Yeboah — and is captioned: "we're beach body ready, three years on: a little reminder."
The tagline continues, "at Navabi we believe you're beach body ready just the way you are. Enjoy your life. Love your body." The women featured are a reminder that you can put on a bikini or swimsuit any time you like, even if you don't feel that you conform to the advertising industry's narrow beauty ideology. As Yeboah said, "it's important for everyone to know that our bodies are fine as is, and that we don't need to conform in order to be seen as desirable, or beautiful."
Women of London, we're BLAZING in our no-to-#BodyShaming glory. Time to take back the body narrative. #EachBodysReady pic.twitter.com/j4Rc2a56tE

— Dr Ayala Maurer-Prager (@Dr_Yalz) April 26, 2015