Net a Porter Denim Boutique for Sprung Summer 2010
Net-a-Porter Launch Denim Boutique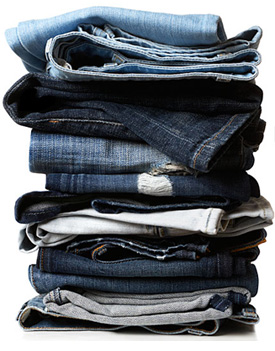 Denim is hot right now. It's everywhere from shirts, to jackets, to jeans and it isn't going away anytime soon. Net-a-Porter have decided to tap in to this trend with a new denim boutique on their site. Even though nearly everybody owns a pair of jeans, it is surprisingly difficult to get the perfect pair, especially online, but Net-a-Porter are trying to change that.
They've tried and tested over 200 styles of jeans to find out how they fit, which shapes they suit and even how they wash! This means that their site now offers a very comprehensive guide to the best fitting jeans for you.
The site has a section which helps you to decide which are the best shapes for your body size. However, instead of doing the classic "bootcut for curvy" advice, they have chosen a pair in each style for everybody giving you maximum options! If this isn't enough, there are style advisors on hand by email or phone to give you tips for your personal needs.
To hear how I found my perfect pair, just read more.
I put this to the test last week by challenging them to find my perfect pair. I explained which styles I prefer, about my size and which brands I like and they suggested a style which turned out to be perfect. I am quite tall (5'8"), usually buy a UK size 12 and my favourite jeans are still skinny styles with a medium rise. The style adviser surprised me with her choice, but I was open to ideas so went with it. They suggested Victoria Beckham's high rise waxed skinny jeans (£260) and they fit perfectly – they're very flattering.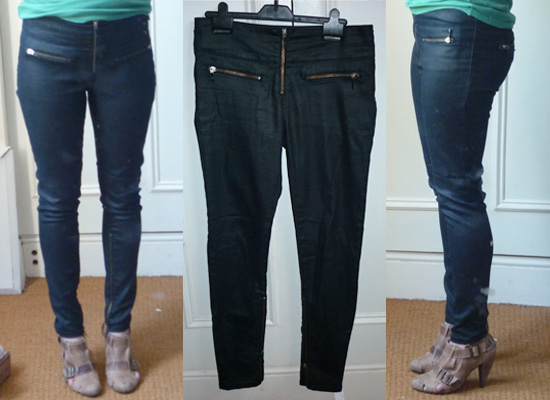 There are many different styles on the site from £78 to £885. You can read about fellow blogger Miggy's experience here. Do you struggle to buy jeans online?