Next to Mindy and Zooey, Did Jennifer Go Too Far?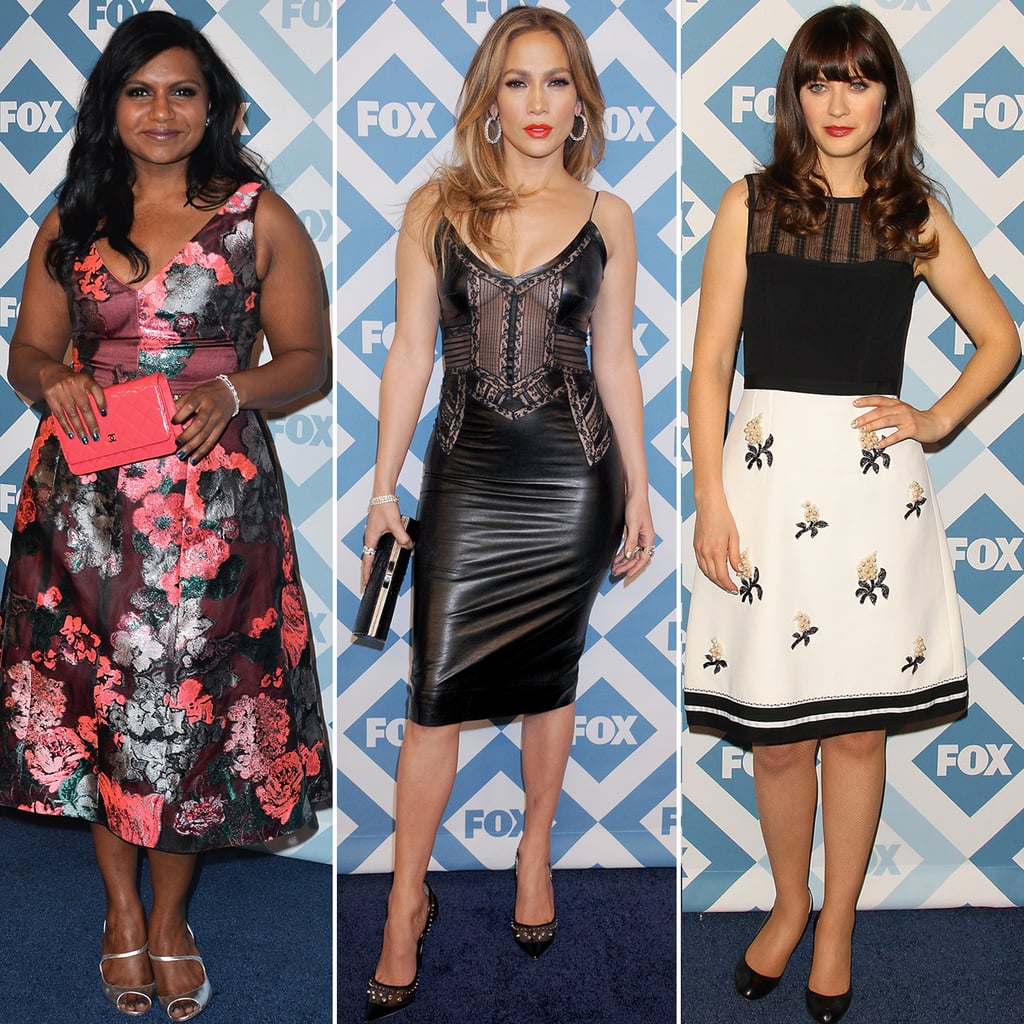 We don't mean to draw a dividing line, but last night's Fox All Stars party saw two radically different styles of red carpet dressing. While Mindy Kaling and Zooey Deschanel turned up in sweet cocktail dresses, Mindy in a colourful brocade frock by Lela Rose and Zooey in a black and white beaded number, Jennifer Lopez cranked up the sex appeal — almost as high as it could go.
The star left very little to the imagination in her black leather and lace dress, accessorised with a black clutch, embellished heels, and a healthy dose of jewellery. While they all look amazing, was Jennifer Lopez's sexy look too much? Or do you think that Zooey and Mindy should have followed Jennifer's lead and gone for something a bit more provocative?