Nice Day For a Pink Wedding? Autumn 2014 Bridal's Most Shocking Moments!
Nice Day For a Pink Wedding? Autumn 2014 Bridal's Most Shocking Moments!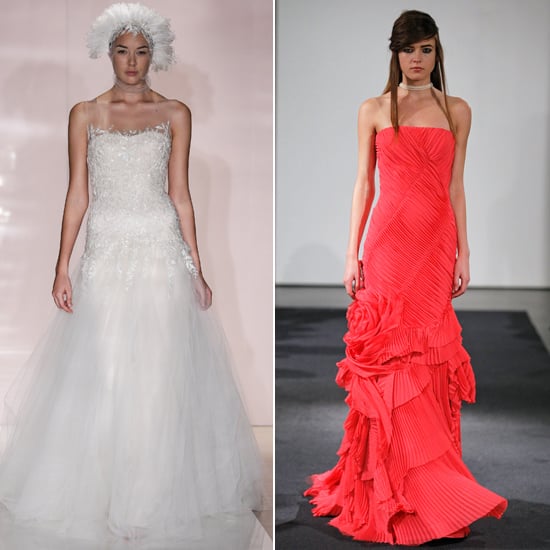 Here comes the bride, all dressed in pink? When Vera Wang sent a bouquet of petal, peony, rose, and even coral down the runway, we sat up and took notice. And she wasn't alone. For Autumn 2014, bridal designers definitely thought outside the box with innovative shapes, unexpected embellishments, and provocative hemlines. Read on to see what we mean!
Pretty in Pink

Of course this wasn't the first time Vera Wang shocked us with colour (hello, black and red), but she never ceases to amaze us by drawing extra attention to her innovative construction with a jarring palette.
It's a Jumpsuit!

Alice Temperley may be best known for her royal designs, but this modern take on bridal is for no princess. The sleek jumpsuit would be as surprising at a Winter wedding as it was at the designer's New York presentation.
Fully Feathered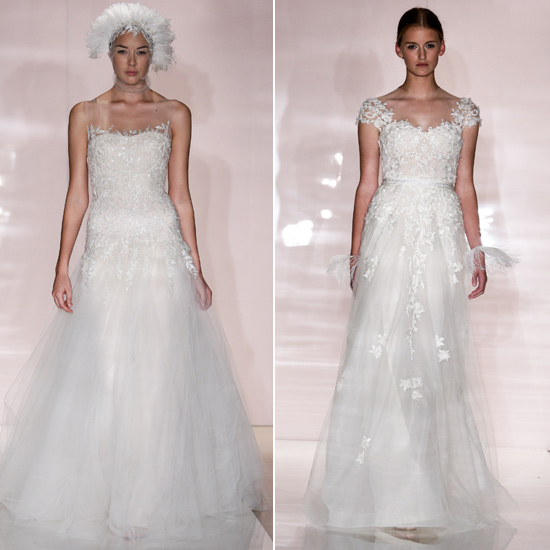 Never short on statement extras (last season it was embroidered parasols), for her latest collection Reem Acra transported her brides to exotic destinations with feathers as far as the eye could see.
Going to Great Lengths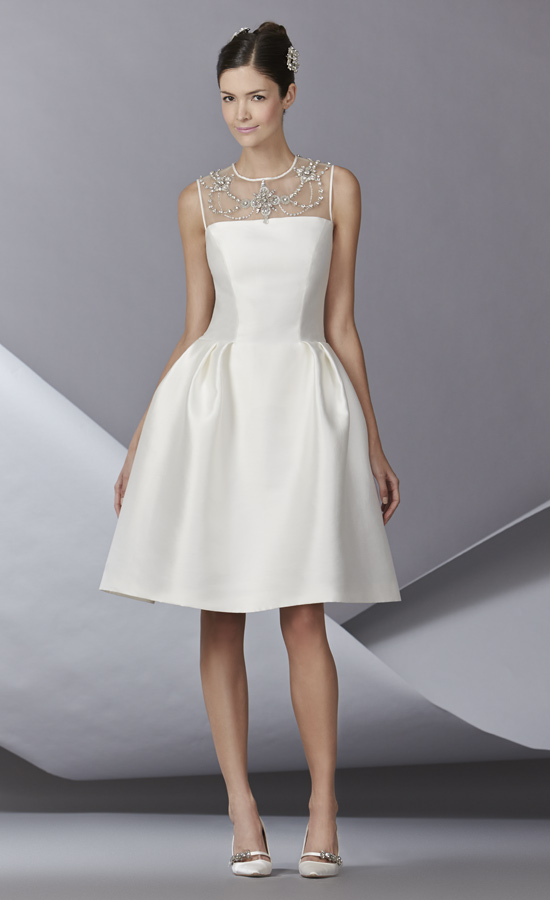 Carolina Herrera took her collection to new heights for Fall. Adding ten new silhouettes to her catalogue, the ladylike designer's shortened offerings dipped down just to the ankle, up past the knee, and everywhere in between.
The New Kid on the Block

When we heard Naeem Khan was debuting his first line of bridal gowns, we didn't quite know what to expect, but we knew it'd be pretty! In his premier collection, the designer didn't hold back with ornate beadwork, decadent sculpting, and surprises at every angle when the models turned to reveal the sexiest of plunging backs.