Nicolas Sarkozy and Carla Bruni Arrive in England to Meet the Royal Family
What Does One Wear to Meet the Queen?
Carla Bruni has arrived in England with her husband French President Nicolas Sarkozy. They were greeted by Prince Charles and his wife Camilla Parker-Bowles, but the real question is, what did she wear?! Well, Carla looked uncharacteristically sombre for the occasion wearing a Dior long grey coat with clinched in waist and matching pillbox hat teamed with black flats. It's a classic look but definitely adds years on to Carla.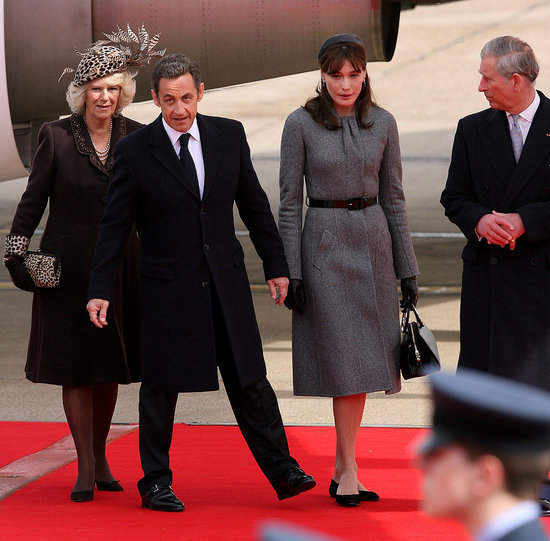 It appear she is playing it safe for the Queen as meeting her must be a nerve-racking experience. Camilla, on the other hand, looks out to impress in those animal prints! The funky hat and clutch were surely Camilla's best efforts at offering an olive branch and making a BFF out of Ms Bruni? I wonder what the Queen will make of Camilla's outlandish style. What do you think of Carla's choice of outfit, fit for a Queen?
Source