Nicole Richie Designs Shoes and Clothes
On Our Radar: Nicole Expands Fashion Line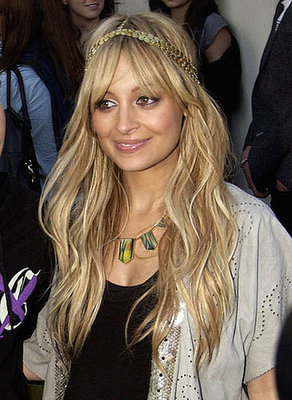 Nicole Richie's jewellery line has been a huge success on both sides of the Atlantic. She starred in the look book herself and has worked hard to promote her designs wearing them to countless events and making many instore appearances.
This week she has been discussing her next collection and says that we can expect it to be "focusing more on old English, equestrian and more sophisticated looks." This means that Nicole is moving away from her bohemian influences for a more grown up look.
Due to the success of her jewellery, Nicole has decided to expand her range to include clothes and shoes, but this is very much a work in progress. She explained, "I've been working really hard on designing and picking the right fabrics for my Spring 2010 line." I can't wait to see what she creates next, surely it's got to include a few maxi dresses and vintage prints.