Nicole Scherzinger and Alesha Dixon Wear the Same Jumpsuit
Are You Judging These Ladies For Wearing the Same Jumpsuit?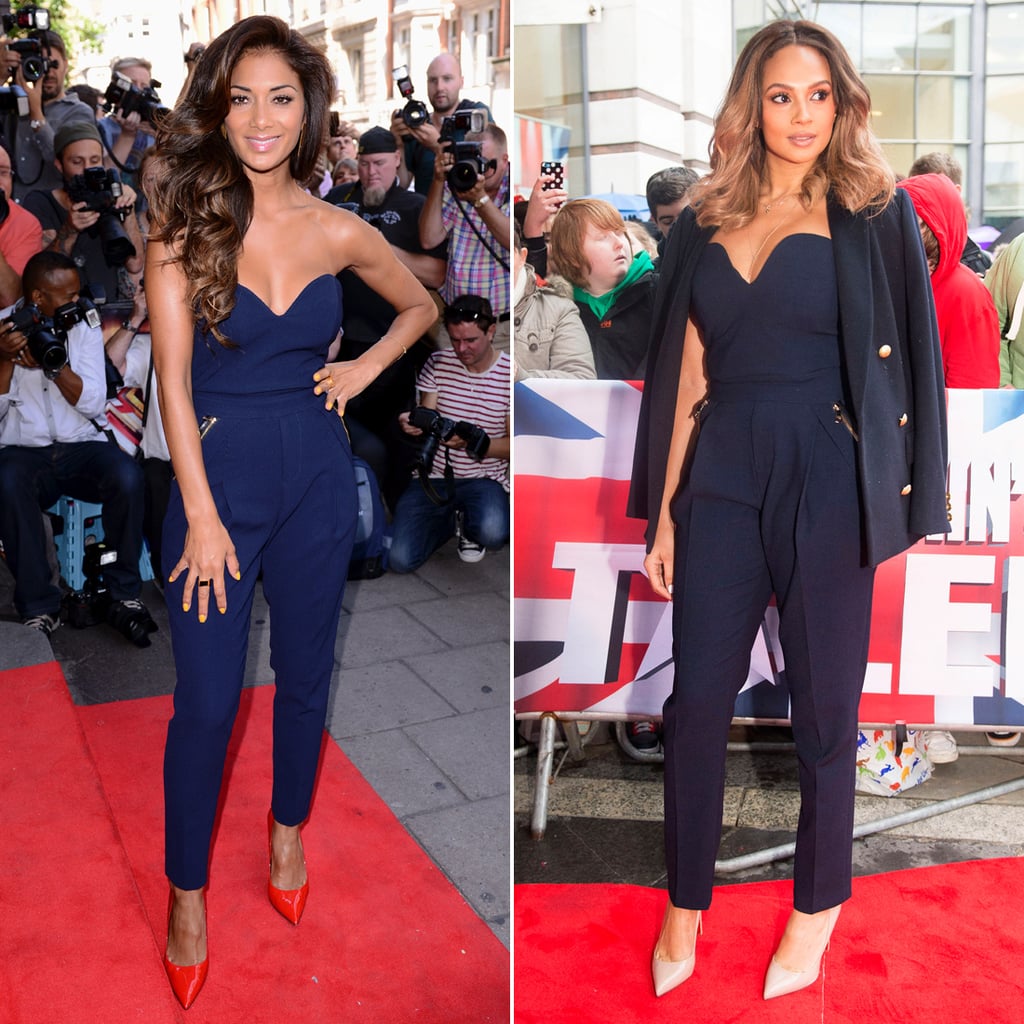 It looks like the key to success when you're the judge of a high-profile talent show is to reach for a navy jumpsuit! Back at the beginning of the most recent series of The X Factor, Nicole Scherzinger wore the Three Floor Sky High Jumpsuit (£145) for the launch event, teamed with red stiletto heels and tumbling waves. Fast forward five months, and auditions for that other big ITV talent show, Britain's Got Talent, are in full swing. It looks like judge Alesha Dixon has taken her fashion cue from Nicole in a big way. She wore the exact same jumpsuit in Belfast, teamed with a navy double-breasted coat and nude heels. We've got serious style déjà vu seeing these two in such similar looks, but we can see why they both chose the piece. You know what's coming next — it's time to turn the tables and judge these judges! Who wore it best?