And Now, a Word From the Woman Who Made Kate's Maternity Dresses
And Now, a Word From the Woman Who Made Kate's Maternity Dresses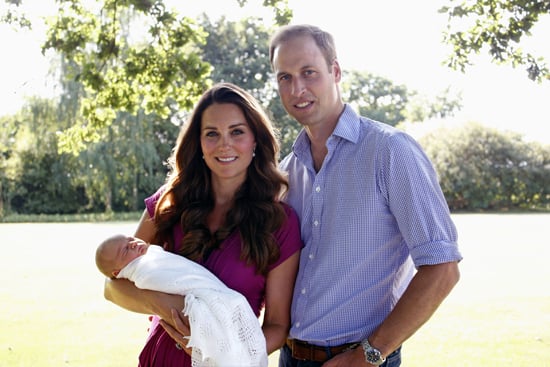 This should come as no surprise, but Seraphine designer Cecile Reinaud is pleased as punch that the Duchess of Cambridge wore one of her maternity dresses in her first official portrait with her 3-week-old baby, Prince George, and her husband, Prince William.
And it wasn't Kate Middleton's first encounter with the brand: the duchess was spotted in Seraphine's Blossom dress, which features a lavender and white floral print, en route to the hospital before she gave birth. According to Reinaud, the Duchess of Cambridge owns about a dozen of the brand's designs and has been spotted wearing its white maxi dress and a black cocktail dress with butterfly sleeves.
"It's a dream come true to see that she likes my designs so much that she continues to wear them after the birth of Prince George," said Reinaud. She called the purple dress in the photo "a perfect choice to show the world her happiness with her newborn and husband."
Reinaud said that like other brands the duchess has worn, Seraphine has gotten increased attention and sales since the duchess started wearing its clothing. She, of course, hopes the royal will continue to don her dresses, especially "with her genius knack at recycling clothes."