OMG! Win Tickets To The Sex and the City 2 Premiere in London
To celebrate the release of Sex and the City 2 we have teamed up with our go-to online shopping destination, ShopStyle UK, and Warner Bros to give one lucky fashionista a chance to win a once in a lifetime prize – tickets to the world premiere in London! That's right, brush off those Manolos ladies – the red carpet awaits! All you have to do to win is create a Sex and the City 2 inspired Stylebook on ShopStyle and post it to the Sex and the City 2 Stylebook Competition Group.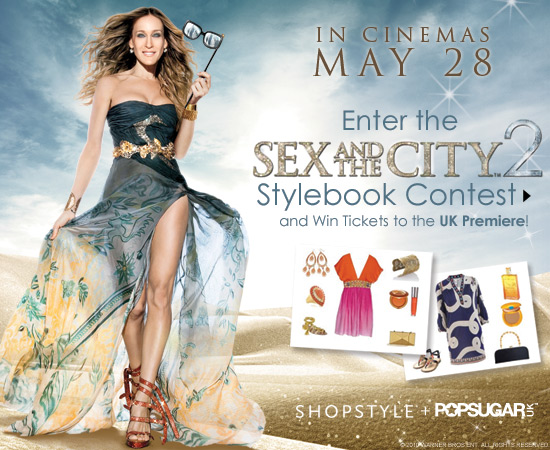 During the contest selected style books will be uploaded to the Sex and the City 2 official Facebook page. The winning look, judged by yours truly – the PopSugar Editors – will win two tickets to the most anticipated fashion event of the summer – the UK premiere of Sex and the City 2, to be held in London on Thursday 27th May! Remember to check out PopSugar UK and FabSugar UK, for up to the minute news on the movie including cast interviews, looks from the set, and more. See the official rules here and Good luck!