Offensive Walking Dead T-Shirt Removed From Primark Stores
Primark Removes a Walking Dead T-Shirt From the Shelves After Customers Complain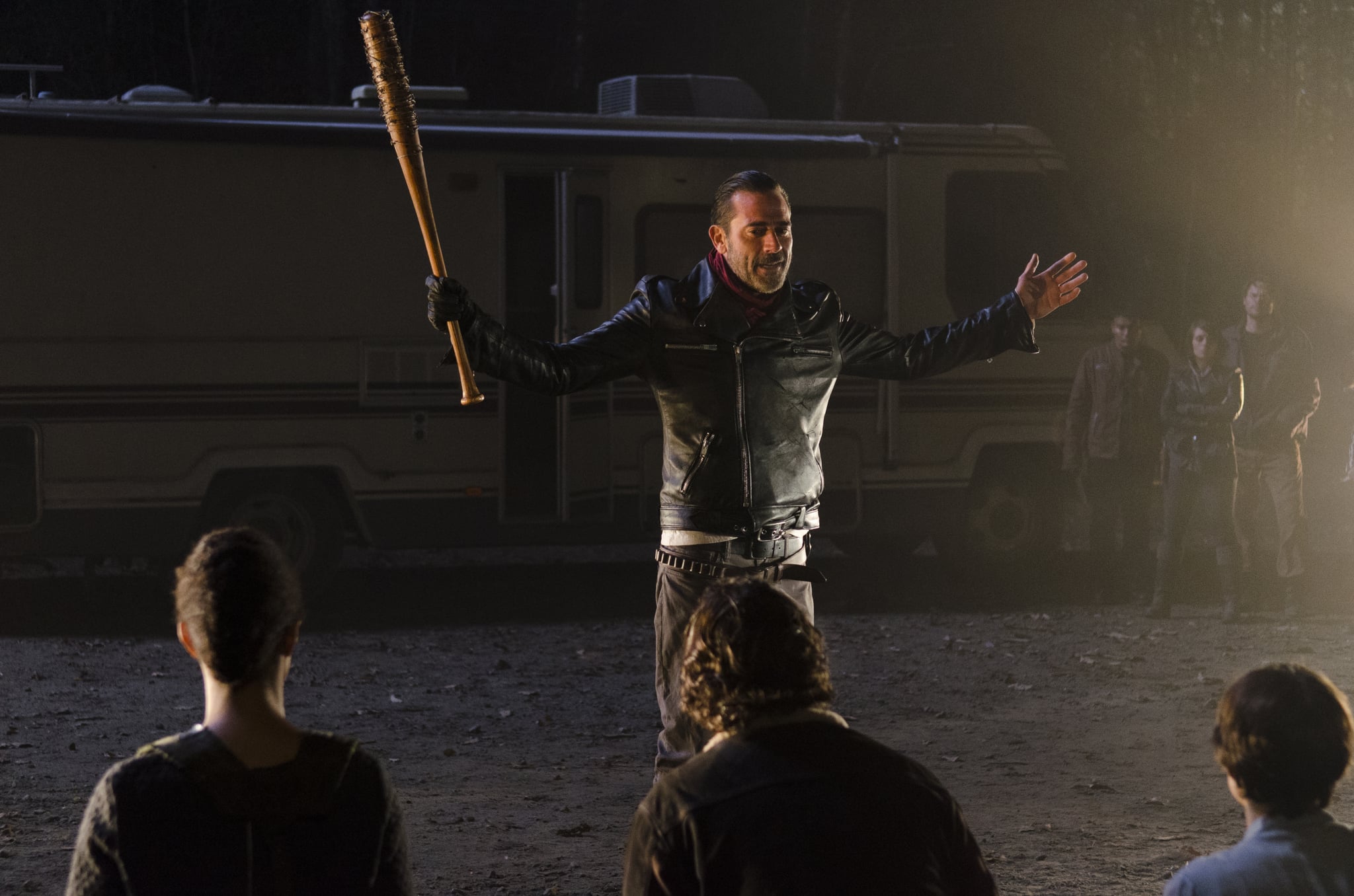 The Walking Dead is nothing if not controversial. After annoying fans with a major cliffhanger and turning the gore dial up to 11 with the scenes that followed, people's distaste of the show has now spread onto the high street. Primark has had to remove a t-shirt from the shelves following complaints that it was racist and offensive.
The t-shirt in question bears the phrase "Eeny, Meeny, Miny, Moe" with a picture of a baseball bat wrapped in barbed wire. Sheffield couple Ian and Gwen Lucraft spotted the t-shirt in a Primark store in Sheffield last week and quickly complained to staff.
Those familiar with the show will recognise the t-shirt as a reference to Jeffrey Dean Morgan's character, Negan, who uses such a bat to murder other characters, after quoting the famous rhyme as he chooses between them.
But for those who haven't seen The Walking Dead, this t-shirt takes on a whole other meaning. Negan uses the updated version of the rhyme, "catch a tiger by his toe," but the origins of the rhyme are very different and contain a racial slur. This, coupled with the photo of the weapon, could easily be misconstrued.
Primark has had to pull this Tshirt from its stores cos it was deemed offensive and Racist..

Hmmmmm I don't see it.. 🤔 pic.twitter.com/N6Nx29WDLS

— Wale Gates (@walegates) February 21, 2017
Mr Lucraft told The Sheffield Star, "It was fantastically offensive and I can only assume that no one in the process of ordering it knew what they were doing or were aware of its subliminal messages," going on to explain, "It is directly threatening of a racist assault, and if I were black and were faced by a wearer I would know just where I stood."
Primark has acknowledged the complaint and is in the process of removing the t-shirts from stores, saying, "Any offence caused by its design was wholly unintentional and Primark sincerely apologises for this."