It's Officially Official: Kate Moss Will Appear on Playboy's January 2014 Cover
It's Officially Official: Kate Moss Will Appear on Playboy's January 2014 Cover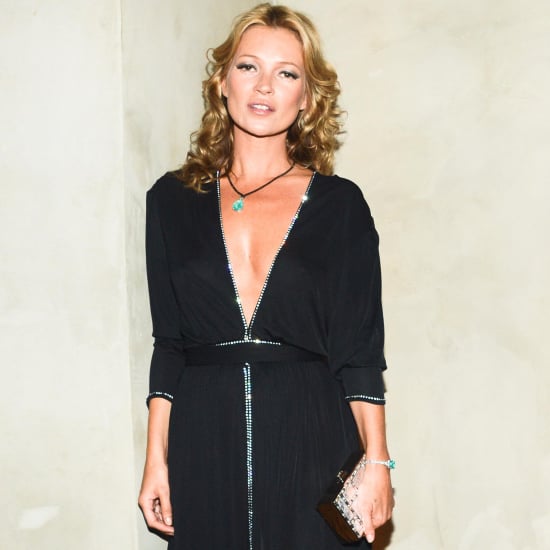 Looks like those rumours about Kate Moss posing for the cover of Playboy are true. On Tuesday, the magazine confirmed that Moss will appear on the magazine's 60th anniversary cover, scheduled for January 2014.
"This is a massive global brand," Jimmy Jellinek, Playboy's editorial director, told the Los Angeles Times. "You need a global icon in order to celebrate that — that was the impetus. You're talking about the face of Burberry, the biggest supermodel in the world on the cover of Playboy. She's the perfect partner for us to help launch the next 60 years."
Neither Moss nor Playboy had commented on rumours about the cover, which had been floating around since March. In June, hairstylist Oribe Canales told Refinery29 that he styled Moss's hair for the cover shoot, which at that point had already wrapped. It was later revealed that Mert Alas and Marcus Piggott took the photos, and that artist Chuck Close designed the set for the shoot.
Whether or not she's nude on the cover remains to be seen. While she's been photographed without clothing in the past (for proof, see her campaigns for Calvin Klein and St. Tropez self tanner along with a litany of magazine editorials), posing for Playboy is certainly a departure from the world of high fashion.
Slightly more than half of Moss's fans are in favour of the cover. In a POPSUGAR poll, 55 percent of readers said they were in favour of Moss appearing in Playboy, while 45 percent said they'd prefer it if Moss stuck with fashion glossies.