Ones to Watch London Fashion Week Designers Announced
Meet London Fashion Week's Newest Designers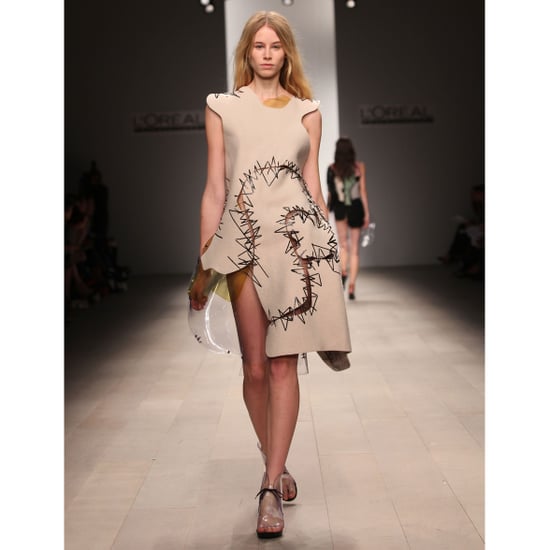 The excellent Ones to Watch show is one of London Fashion Week's worst-kept secrets. While the big names are showing on the main schedule, this relatively small show, part of Fashion Scout (which runs in tandem with the main LFW), is the place to go for a peek at what's coming next from some of the newest talent in the capital.
Each season, just a handful of designers are chosen by a group of industry insiders to showcase their talents to press, buyers, and influencers. This time the honour goes to Hannah Williams, a UCA Epsom graduate who won the womenswear award at Graduate Fashion Week, Renli Su, who studied at the China Central Academy of Fine Arts and the London College of Fashion, and Hannah Lawrence, whose Central Saint Martins graduate collection is shown above.
The Ones to Watch show will take place at Freemason Hall in Covent Garden on Friday, 13 September. Expect a front-row scuffle — this is always a hot ticket!