Online Sale Alert: Miss Selfridge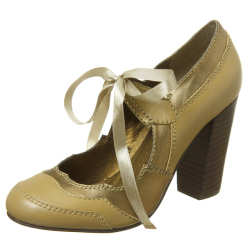 It's mid-season sale time! Today Miss Selfridge, which is regularly trying to break out from Topshop's shadow, launched their online sale.
I find that Miss Selfridge is great for funky feminine pieces such as blouses but their footwear collection has improved too. I love the two-tone brogue sandals and the ribbon tie town shoe (left). There is also a mac that is perfect for the current Spring weather in the UK. See below for some of the items on offer.