On Our Radar: Agyness Deyn for Gold by Giles for New Look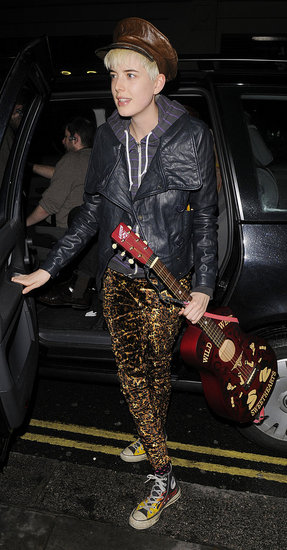 Model of the moment Agyness Deyn could probably not do anymore self promotion at the moment. Having already appeared on popular chat-show Friday Night with Jonathan Ross resulting in everybody from the fashion pack to parents knowing her name, she is now about to appear on the High Street, more specifically in New Look stores! Gold by Giles for New Look is to receive a helping hand from the Salford born model who is the front of the latest collection replacing previous face Drew Barrymore.
The line includes a funky hot pink mini-dress and matching pink sunglasses and funky print wedges. Agyness spoke to Style magazine about the British High Street,

"It's great for English kids. You've got your New Looks and your Claire's Accessories. And if you love fashion, they reproduce it so fast, you can get it before the designer stuff comes out. I used to buy loads of stuff from New Look before I moved to New York. That's why I did the Giles thing."
Gold by Giles for New Look is available from 19th March