On Our Radar: Barbara Hulanicki for Topshop
Barbara Hulanicki created the first ever high fashion, mainstream store. Her Biba designs were (and still are) highly sought after as she offered cool clothes to the masses in the late '60s. Fitting then that she should be working with the most on-trend High Street store of today, Topshop, for her return to fashion design. Hulanicki told WWD that she doesn't liken Topshop to Biba, "Oh no, Topshop is much wilder," she said.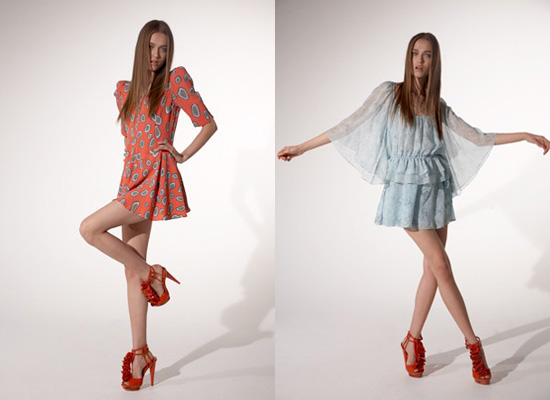 She has been away from the fashion world for some time, aside from a brief stint with Coccinelle, and has no link to the new Biba. In fact, earlier this year she spoke out against the revival. Instead she has been dedicating her time to interior design so is excited to get back to fashion, "Until now, I've been working with furniture, so it's nice to be around silky things again." I recently got a preview of the collection and it's fun, flirty and perfect for Summer. I think I'll end up buying it all!