On Our Radar: Beth Ditto for Evans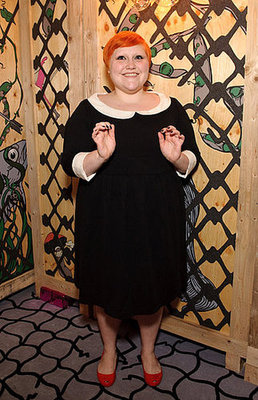 Finally a celebrity collaboration rumour comes true! Today it has been announced that Beth Ditto will design a collection for High Street store Evans. Following in the footsteps of friend Kate Moss, Ms. Ditto will create a line for plus-size women to be unveiled in July.
Her clothing line is said to be eighties inspired including oversized T-shirts, studded handbags, colorful graphic dresses with domino prints and knitwear. All of the pieces will be available in size 14 and up. It's been a good year, so far, for Beth who will be the first cover star of Katie Grand's Love magazine when it launches next month. What do you think of this celebrity collaboration? Will you be interested to see what it includes?