On Our Radar: Bora Aksu for People Tree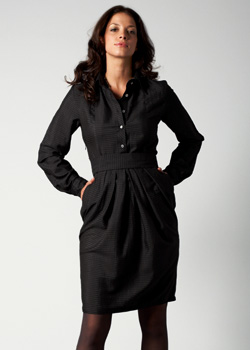 London based designer Bora Aksu has created a line for ethical retailer People Tree. He spoke to the founder Safia Minney about working on the collection.
When asked about the chosen materials for his collection he explained, "Most of the fabrics we conventionally use are from Italy and for my designs I only use natural fabrics like 100% wools and 100% silks. There are different textures but the base materials are always silks, cottons or wools."
The new season pieces include knitwear, dresses and jackets and they range from £55 to £145. The pieces make great work wear for the Autumn months, I particularly like the shirt dress. What do you think?