On Our Radar: British Style Genius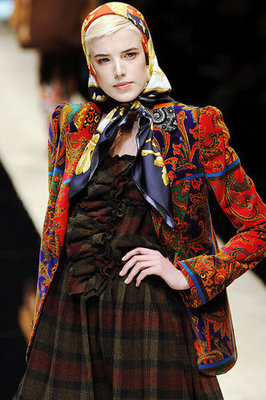 It has been revealed that in September BBC2 will be showing a series about British fashion and style called 'British Style Genius'.
The programme questions what makes British style and fashion so distinct considering the looks and trends that have come to define British style.
They will consider all aspects of the industry from the High Street to couture, from bespoke tailoring to street cool, and from fashion rebels to traditionalist Sloanes. Contributions will come from Kate Moss, Twiggy, Vivienne Westwood and Alexander McQueen to name but a few.
Kate Moss rarely appears on TV but the programme shows her in meetings with Sir Philip Green, and trying on clothes whilst speculating on British eclectic style.
The influence of British style has never been so prevalent with many designers interpreting HRH Queen Elizabeth's style on the catwalk as seen here at D&G.
Source