On Our Radar: Danielle Scutt for Topshop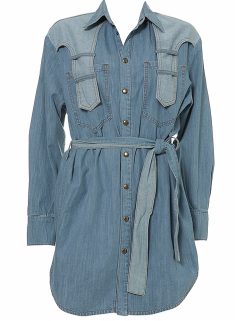 Designers for Topshop season is in full swing. Last week Alice McCall launched her long awaited line of pretty dresses and skirts and today is the turn of Danielle Scutt. Danielle has only presented two solo collections at London Fashion Week. She graduated from Central St Martins in 2005 so to already have a line for Topshop is a great achievement.
The line consists of denim pieces from the denim shirt dress to jeans and funky tops including a tiger print body and sheer t-shirt. Prices range from £28 for the body top to £75 for a denim jacket.