On Our Radar: Day to Night Items are Economy Friendly at LFW
London Fashion Week defended its place in the fashion calendar for Autumn 2009 with some of the best designs and shows in recent memory. The standard was very high, although measures were taken to adjust to the economic climate. Some argue that London played it too safe, but catwalks also presented designs which were more of an investment than a one-off splurge. Whilst handbags are being toned down and the it bag is going bye-bye, design houses also worked on creating more practical items that can be worn from day to night.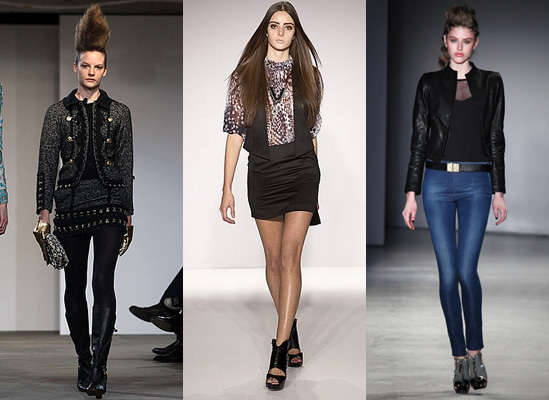 This was particularly obvious at Twenty8Twelve where the Miller sisters bravely defied the economy to show their first ever catwalk collection. Here there were day to night dresses glammed up with cropped jackets and killer heels. A similar situation occurred at Luella where party dresses were layered over shirts for an easily adaptable style.
Bryce d'Anice Aime also toyed with the idea, albeit in a more risque way. He used sheer fabrics with tailored items and metallic weave fabrics for a look that wouldn't necessarily be suitable for officewear, but could certainly be worn from day to night.