On Our Radar: Ebay Independent Designer Shops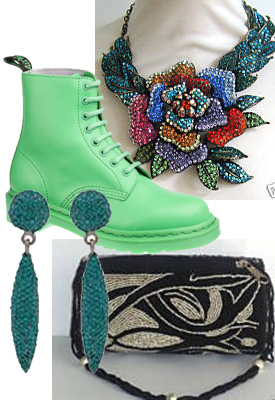 Setting up your own shop can be a challenge for new entrepreneurs, but eBay is on hand to help out! As well as being able to sell things you don't want any more, ebay offers an online shopping platform for boutiques with 'buy now' options.
This is a great way to get hold of unique pieces without having to wait around for hours/days to see if you're the winning bidder. Some of my favourite online boutiques include Chameleonic Designs who offer blingtastic statement jewellery like this Butler and Wilson rose necklace (pictured top right, £130).
If you like retro clothing then you'll love Princes Vintage. Here you will find bargain pieces to bid on or to buy now including pretty floral frocks and animal print jumpers (£22). Check it our for yourself and be sure to let me know what you think!