On Our Radar: Georgina Goodman to Open New Store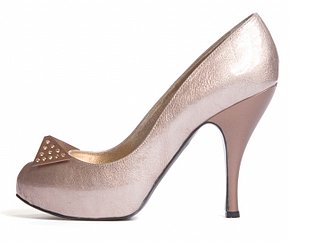 You could not predict the kind of success that Georgina Goodman has had. Starting her shoe brand as a practically unheard of made-to-order label in Mayfair five years ago she has now announced plans to open on a store on Old Bond Street in just two weeks time. She explains,

"We've always done our own thing and hoped that people like what we do. Our idea has never been, oh let's do this because it will really sell. It's more, this is a great shoe. It could be commercial but, actually, it's a really beautiful shoe and it feels right."
For more about Georgina Goodman read more
Opening a store on Bond Street is a big deal for any independent designer, but it is actually unheard of for someone who has only been in business for five years. However, Goodman has now extended her business to include four annual ready-to-wear footwear collections and 20 non-shoe items so she feels she is ready for a greater challenge. Her success is often put down to her understanding of the market and knowing what women want. Goodman explains,

"I have a theory about why people connect so much with shoes. Shoes are a great object for emotional transference. If you want to feel sexy, you put your sexy shoes on. If you want to pull, you put your pulling shoes on. If you want to feel comfortable, you put on slippers..."
The heels pictured (above left) are from the Spring/Summer collection, Candice (£320). Her new store opens on 12th April at 44 Old Bond Street, London W1