On Our Radar: Graduate Pieces at ASOS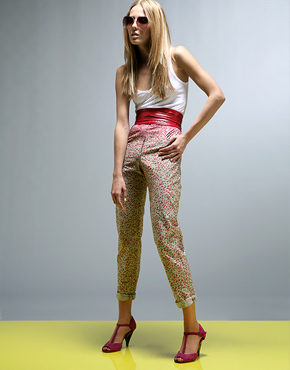 Last week we announced that ASOS would be selling a few select graduate pieces from today, and here they are! The limited edition pieces were made by students from the London College of Fashion. Only one of each piece was made so they're sure to sell out pretty fast.
I've fallen for these floral trousers by Sandra Rojo (£90). They're so cute! I love the red sprayed detail at the top and fell for them when I saw them on the catwalk. Sadly the green silk dress isn't on offer. What do you think of the pieces?