On Our Radar: Julie Verhoeven for Mulberry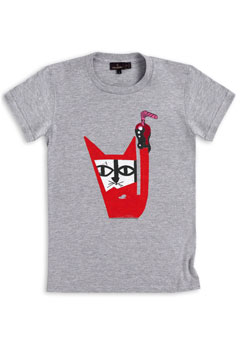 The clothing line at Mulberry is often over looked for the beautiful handbags but their clothing collection should not be forgotten. Illustrator Julie Verhoeven is continuing her collaboration with Mulberry with a line of printed t-shirts. Verhoeven told Vogue,
"The artwork for the T-shirts came about by wanting a little bit of loopyness for springtime and letting loose the Mulberry menagerie of daft animals."
You can chose between pig, cat or bunny print (or just buy all three) and they're available for £50 from Mulberry stores for both men and women.