On Our Radar: Louis Vuitton and Comme des Garcons Collaborate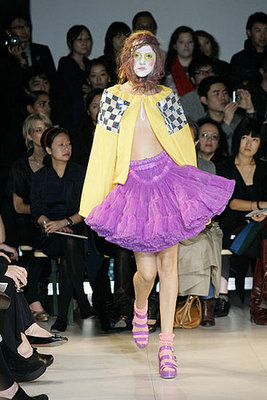 Comme des Garcons are busy making friends this year. We already announced that the Japanese fashion house would be collaborating with H&M for a High Street collection due to be released in November but now they have also revealed plans to work with Louis Vuitton.
Rei Kawakubo of Comme des Garcons and Louis Vuitton are going to join forces and open a store together in Tokyo in September. The pop-up store will be open for three months showcasing Rei Kawakubo's bags which incorporate the LV monogram design. Yves Carcelle, chairman and chief executive of Louis Vuitton thought the project would be a good way to mark 30 years of the brand in Tokyo.
In a statement to the International Herald Tribune Marc Jacobs said, "It is impossible to overstate Rei Kawakubo's influence on modern fashion. I find it wonderful to think that 30 years ago, this immense talent, someone who has inspired so many others, was inspired by Louis Vuitton." The bags are expected to have a party theme with multi-handles or two handles morphing into one.
Source