On Our Radar: Mulberry Spring Bags
A buzz of excitement surrounds Mulberry's latest collection. The Spring line is the first collection by brand-new Creative Director Emma Hill. The clothing line is gorgeous, but I'm also excited for the accessories. First up is a new addition to the Bayswater family — the oversized clutch (£495). This pink squishy bag (top right) is big enough for all of your belongings, yet compact enough for a night out.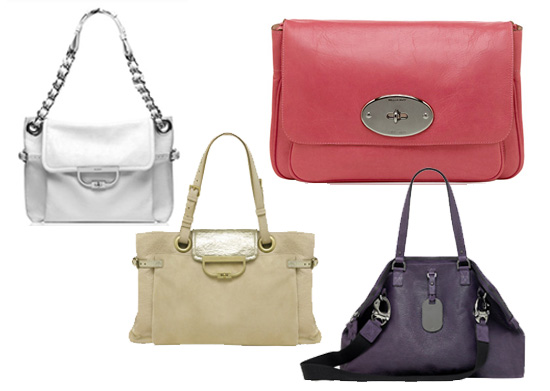 The cream bag in the middle is called The Jenah (£795). It reflects Spring's penchant for ladylike chic and is available in a smaller size (£695) with a chain detail handle for a vintage feel.
If you're anything like me, you're more comfortable with a slouchy handbag. That's what I love most about the Shimmy (£876). This shoulder bag (bottom right) is available in a range of colours and is perfect for carrying everything around in the day. A long woven shoulder strap helps spread the weight! What do you think about the new season handbags?