On Our Radar: PPQ for Oli.co.uk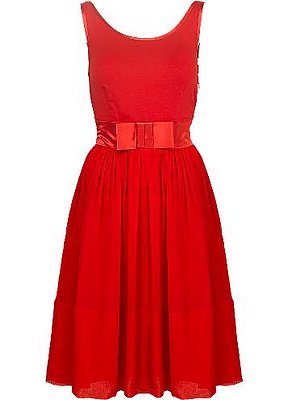 Did you look at the PPQ London Fashion Week coverage and wish you had enough money to actually buy their designs? Well, now you can as the design duo have created a new line for online retailer Oli.co.uk. The capsule range includes bright coloured skinny jeans, prom dresses and retro cardigans all in their American preppy vintage style.
Most items are under £100 including this cute red prom dress with bow detail for £95. The only problem is deciding which pieces to get. Do you think the line is a good alternative to the main collection? See below for more pieces.