POLL: Charlize Theron Is Amazing in Not-So-Basic Black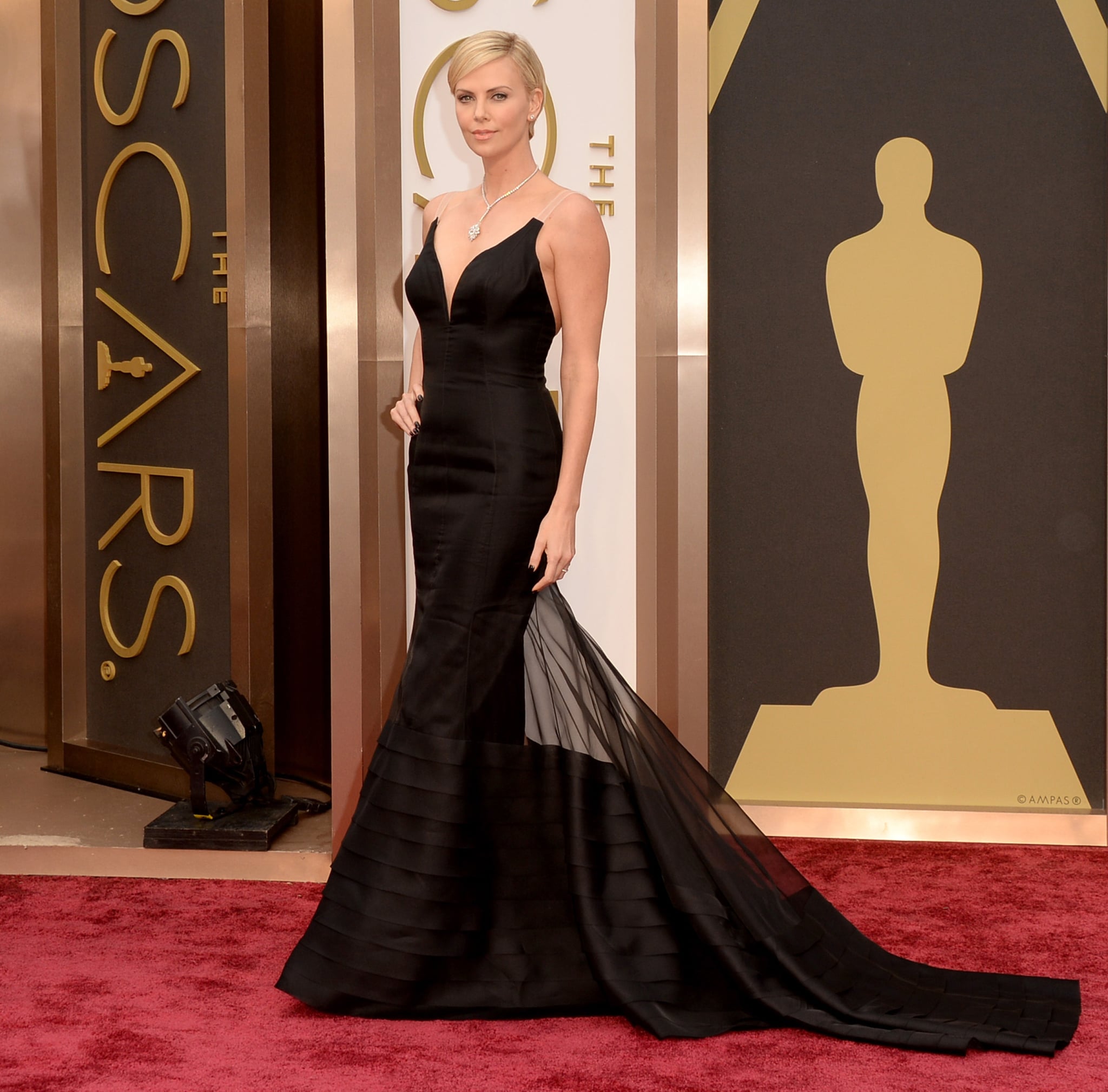 Some Oscars dresses rely on bold colours, elaborate beadwork, or sparkling embellishments to make a statement, but not Charlize Theron's Dior Haute Couture! The black satin duchesse and organza gown, with an exaggerated sweetheart neckline and pleated organza flounces on the skirt, had a divine silhouette that looked good from the front, the side, and the back.
Her jewels were mighty impressive, too — $15 million worth of amazing, in fact. She wore a flawless Harry Winston diamond cluster pendant set with a 31-carat flawless, colourless emerald-cut stone. Let us know if you like it by voting below.