Paris Hilton Fairy Dust. Launch of 5th Perfume For Tabloid Princess Photo.
Perfumed Paris Launches Fifth Fragrance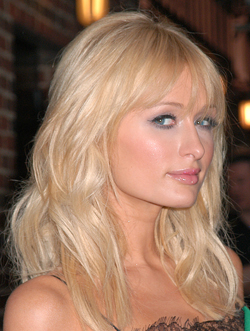 The tabloid's princess and publicity-loving party girl Paris Hilton, is launching her fifth women's fragrance according to WWD. The perfume will be called Fairy Dust and hopes to capitalise on her still-increasing fame.
Apparently the ad budget comes to between $3 and $4 million, so expect lots more interviews with the blonde heiress, plus scented strip ads in all the glossy mags. Photographer Mark Liddell is the man behind the ads which aim to capture all the magic of being a star.
The fragrance itself has top notes of sparkling prosecco, pink peony and orange blossom with a heart of spring gardenia, peach nectar and water lily. The base notes include patchouli, cashmere musk and vanilla cream. With that list of ingredients I'm expecting a super-sweet, very girlie perfume that is likely to do well with Paris' teen fan base.
Neil Katz, chairman and chief executive officer of Parlux, the licensee for the fragrance, told WWD,"Everybody hates Paris, but she is on the front page. She appears and makes people love her. People can hate her all they like, but she is a great business partner."
The fragrance will be available initially in the US, stocked in department stores. There will also be a body lotion to complement the perfume. Success sure seems to smell sweet for Paris.