Paul Smith 2012 Spring London Fashion Show
Paul Smith Spring 2012
Lead makeup artist Petros Petrohilos set out to create the look of a "girl who was still wearing her makeup from last night" for the Paul Smith show this afternoon. He said, "This is what's left of it at least. A little gloss on her eyes, a barely there line just underneath her eyes, and dewy, sheer skin." The goal was to have a fresh, natural, and transparent complexion that reflects light and looks like skin is freshly moist. I'd say that Petros did a wonderful job on the models using Ebony Eye Pencil, Shine Mixing Medium, which is a MAC Pro product, and a new tinted lip balm called Tendertones in Hot and Spicy, which is due out for Spring.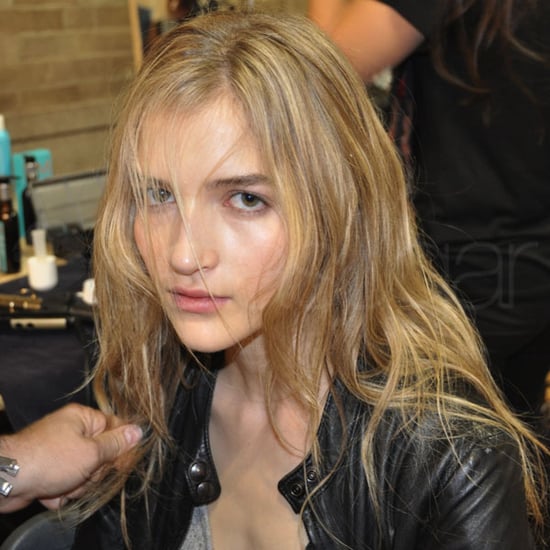 Hair, however was a bit more complicated. Peter Gray, who admits to being a huge advocate of Moroccan Oil products said, "I spoke with Paul who was hoping to achieve the quintessentially English girl on a night out coming home from a club or a bar. She has a rock element but is also quite pretty." Peter used a curling iron in an unconventional way by creating, soft, lazy waves and adding styling cream to a few chunks of dry hair for shine. And, for the hair surprise of the century, to create body underneath, Peter braided a layer of hair and striped it laterally before dousing it in hairspray and pinning it into place. He calls this the Summer undercut.
Peter also happened to tell me a lovely story about Paul Smith when I asked him about the paper flower he was wearing on his shirt. The flower was symbolic of the 2004 tsunami that Paul holds dear to his heart. Apparently, Paul has raised over a £500,000 for the cause but has never publicised this information. As if we don't love Paul Smith enough already, I am happier than ever to support him.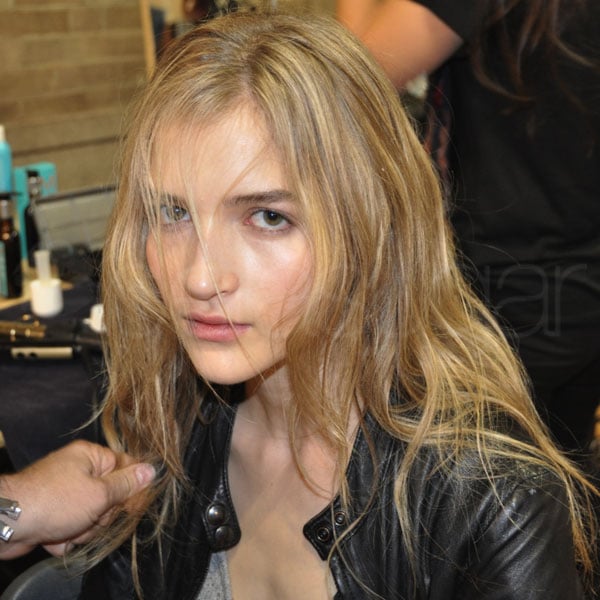 Photos by Jamie Roy, FabSugarUK