Peter Som Designs Bed Linen With Sferra
Peter Som Designs Bed Linen!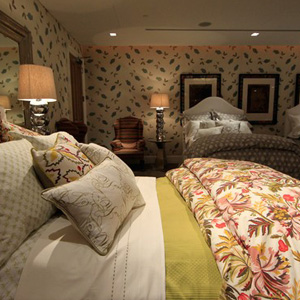 Peter Som has today revealed an new addition to his brand – bed linen! The designer has been working on a collection with Sferra on a line which uses four prints from previous catwalk collections. It might seem like an unusual addition, but Som told WWD, "It's all becoming one thing, from the clothes you wear to the bag you carry to what you sleep on. It's really about how you live your life."
He explained that his parents are architects and he has therefore always had an interest in interiors. "When I was in high school I painted my bathroom zebra stripes and went through a Georgia O'Keefe phase [in my bedroom] where I did faux stucco on the wall." The collection will be available in March.