Photo of Kanye West in Leather Shorts
Do You Like Men to Wear Leather Shorts or Trousers?
Kanye West has long been involved with the fashion world. He regularly attends shows in New York and Paris and likes to keep up to date with what's hot. This week he tweeted a photo of himself wearing leather shorts by his new designer crush Philip Lim. He teamed them with a bright top and jacket creating an eye catching look. Kanye isn't exactly shy, so I think his confidence helps him pull this look off, although I'm not sure that many men could. This got me wondering, do you like it when men wear leather trousers or shorts?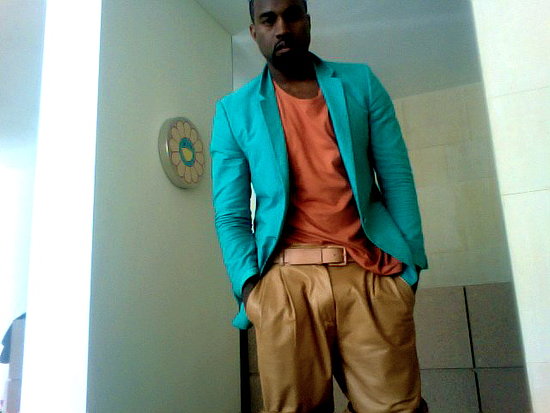 Source: TwitPic User Kanyewest