Photo of Lily Allen, Gothic, Celebrity Style,
Love It or Hate It? Lily Allen's Gothic Style
Lily Allen was back on the party scene last night as she attended Elton John's Grey Goose fundraiser event. She went for a rock gothic look with a classic quilted Chanel 2.55 and black heels. The velvet body of the dress with tutu lace skirt reminds me of a party dress that I had as a child so I am instantly impressed but it doesn't matter what I think, what do you think?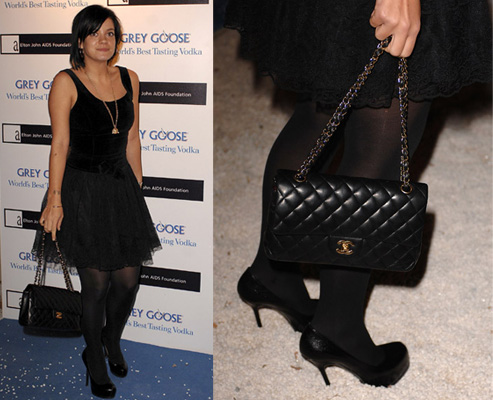 Source