Photos of Ann Sofie Back at London Fashion Week Autumn 2010
2010 Autumn London Fashion Week: Ann Sofie Back
Swedish designer Ann Sofie Back made a welcome return to the catwalk this week at London Fashion Week following a season away. The hip designer recently launched an edgy collaboration with Topshop, so I couldn't wait to see what she had been working on for her mainline. The show introduced a slight extension of that collaboration as she revealed her first line of shoes in conjunction with Topshop. The entire line was inspired by Second Life which Back had been researching. She was intrigued by how people portrayed themselves in virtual form and found the reality to be quite shocking.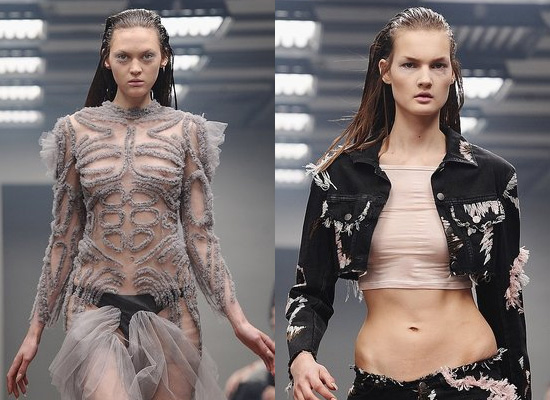 She found that a lot of people ended up looking like reality TV stars or page 3 models so her collection reflects that. Therefore, the clothes were revealing with ripped elements. The denim was distressed in patches with statement stitching. It was definitely a thought provoking collection. What do you think?
For even more amazing photos from this morning's show, just read more.